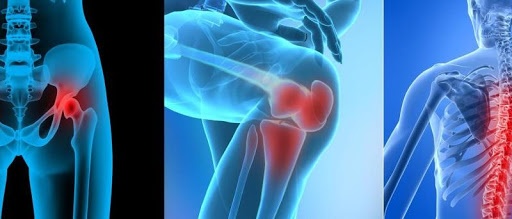 One of the most frequent reasons why orthopedic problems affect elderly persons is aging. Orthopedic discomfort can be challenging to manage at times, so it's crucial to give the problem your full attention. By scheduling an appointment with the best orthopedic doctor in Mumbai, you may achieve this in a big way.
Your problems are best resolved by a skilled orthopedic surgeon. It's time to put your pain concerns to rest by asking your doctor some questions if you believe your parents are afflicted and need to know what the underlying reasons of the pain are. Let's start with the fundamentals of knowing the proper set of questions to ask doctors about orthopaedics.
What Questions do You Need to Put Up
1. Can my parents do some working out?
The very first question that you need to ask from your orthopedic doctor for your parents is whether they can work out or not. You must give yourself all of your attention to the pain your old parents have been going through.
Ask the regular healthy course of mobility and some exercises as to what your parents can do and what they cannot. Exercises though is always considered beneficial for the aging parents as it keeps the body moving.
2. Are dietary supplements beneficial to consume?
Whether or not your parents should take nutritional supplements is another concern you should bring up in front of your orthopedic surgeon. The needs of the body alter as we age, and these changes can present problems or difficulties for the human body.
Older adults lose more bone mass, and if they get hurt, it may take them a very long time to heal. We need to take supplements to fill the nutritional deficits over here. The best orthopedic doctor in Mumbai has provided the best line of action and advise in this case. They may request certain tests, which can help you identify your pain sites.
3. Should their diet be modified?
Orthopaedics, in addition to treatment and massage, is the area of interest that improves with natural food intake. People should consume a diet that is sufficiently nourishing and provides a full range of benefits.
Therefore, ask this question right away so that you may determine what must be done to provide your parents with the most effective respite from their suffering. In order to bring relief to the painful places, follow these steps.
4. What all should be avoided?
Another question to ask is – what courses of action should you be cautious of while you are treating and caring for your parents against the orthopedic actions. Ask the things and activities to be avoided to overcome the pain and healing be prioritized.
Ask the doctors about the risk factors and how the risk can be avoided in the future terms. Stay always aware of what could go wrong and how injuries or accidents can be avoided at all costs.
5. How frequently should appointments be made?
Ask your doctors about the arrangements that need to be made for the appointments you need to make with the doctor if your parents are in extreme pain. It's time to put your fears to rest, so ask your orthopedic specialist how frequently you should bring your parents back for pain relief.
Delaying therapy is never a good idea, therefore the issue of regular visits is what ultimately results in your parents' discomfort being relieved.
Make a Consultation Today
To alleviate your parents' suffering as soon as possible, orthopedic appointments are crucial. By scheduling an appointment for your parents with the best orthopedic doctor who guarantees the quickest recoveries, you can make the most of your medical investments.