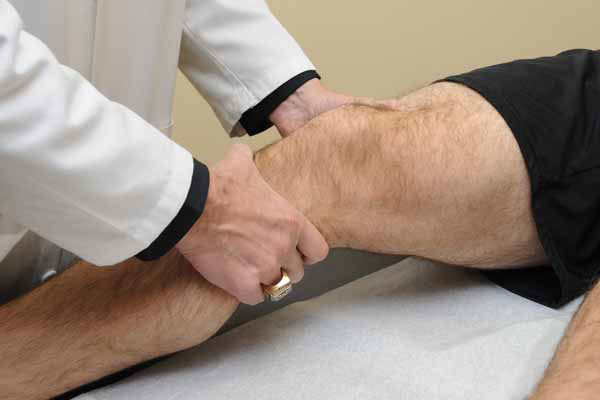 Are you suffering from Knee pain? Are you looking for knee replacement surgery? Are you looking for the best orthopedic surgeon or knee replacement surgeon? Now stop worrying because Dr. Kunal Patel is here to help you. Get successful knee replacement surgery from the best knee replacement doctor Mumbai. Dr. Kunal Patel – knee replacement Specialist Mumbai. He is the best orthopedic doctor and consultant in Mumbai. He is well known for knee arthroscopy, shoulder arthroscopy, hip replacement, shoulder replacement and knee replacement surgeries.
Knee replacement surgery is a surgical procedure which is used to replace the weight-bearing surfaces of the knee joint to relieve pain. Knee is largest joint of our body and is very important to perform everyday activities. Knee replacement surgery can be performed as a partial knee replacement surgery or total knee replacement surgery depends on the condition of the patient. In general, knee replacement surgery consists of changing the injured joint surfaces of the knee with the plastic or metal components to allow continue motion of the knee.
Dr. Kunal Patel – knee replacement Specialist Mumbai. Currently he is working at Punit Hospital in Mumbai as orthopedic surgeon. Thus, have an appointment with him and get successful knee replacement surgery. Here are some exercises that Dr. Patel shares with his patients before Knee Replacement Surgery:
Muscle Strengthening
Thigh squeezes/ Quad Sets
Side Laying straight leg raises
Straight leg raises
Clamshells
Knee bending
Sitting kicks
Chair push up
Lying kicks
Stomach Kickbacks
Standing on one leg with support
Till now, Dr. Kunal Patel performs various successful surgeries. He has a rich experience of many years in his field. Because of his good consultancy and patient care behavior makes him a good doctor in sight of his patients.
For more information book an appointment with Dr. Kunal by call him on the given numbers below.
Call at: +91-(22)-2805 3021.
                          Dr. Kunal Patel – knee replacement Specialist Mumbai